Tononi Records - featuring Benedict Cruft - Sonatas & Partias for Solo Violin
http://www.tononirecords.com/
Tononi Records is an independent Record Company which was formed in 2000. The first CD to be published is a 2CD album of J.S.Bach's Sonatas & Partias (sic, you will see why we have used Partia rather than Partita, if you visit the site) for solo violin played by Benedict Cruft. Cruft has been specialising in performing these six masterpieces as a set, over a pair of recitals since 1987 and recorded them in a six day period in the Autumn (fall) of 1998 in the glorious acoustics of the early Norman Binham Priory in Norfolk.



Andrea Padova - Pianist
http://utenti.tripod.it/andreapadova/
Andrea Padova first achieved critical attention when he won the "J.S.Bach" International Piano Competition in 1995 and since then has been widely considered "one of the most important contemporary interpreters of Bach on the Piano" (Mainzer Allgemeine Zeitung).



Ashmont Music - Patricia McCarty - J.S. Bach - Six Cello Suites performed on viola
http://www.ashmontmusic.com/
Ashmont Music is a small independent record label and distributor specializing in viola repertoire. Here you will find information about recordings currently available from us and be able to order them.



Bob Gallway - Partitas for Alto Saxophone and Keyboard
http://www.bobbyalto.com/
Partitas for Keyboard with Alto Saxophone! Bob Gallway - Sax, John Sankey - Keyboard MIDI accompaniment.



Bridge Records - Barbara Westphal - Cello Suites Performed on Viola
http://www.bridgerecords.com/
"German virtuoso Barbara Westphal's viola recording of Bach's 6 cello suites sheds new light on these great masterpieces. Westphal's viola playing features flawless intonation and gorgeous viola tone from her 1570 Da Salo instrument."



Titanic Records - Peter Watchorn ( English Suites )
http://www.titanicrecords.com/Ti254.html
Peter Watchorn has been active as a harpsichordist since 1974. ... In 1995 Peter Watchorn received a doctoral degree with his dissertation on the English Suites from Boston University. His career has taken him throughout Europe, the United States, and his native Australia. This recording is the first in a series that over the next few years will present the complete harpsichord works of J. S. Bach.



Warner Classics International
Teldec Classics International
Erato Disques S.A.
Nonesuch Records
Finlandia Records and
NVC Arts
http://www.warner-classics.com/
Warner Classics International is part of Warner Music International, a division of the Warner Music Group. WMG has its headquarters in New York with offices in London and operates in 64 countries through a network of 47 affiliates, 22 licensees and seven associated creative labels.



The Musical Offering Classical Record Shop & Cafe
and home of Wild Boar Records
http://www.musicaloffering.com/
The Musical Offering is an independent record shop specializing in early music, choral, chamber, and keyboard music, as well as selected symphonic and operatic recordings. We intend to have the finest selection of early music on the planet.



Bach's Passion - A new novel by RuthAnn Ridley
http://www.bachs-passion.com/
"Fourteen-year-old Johann Sebastian Bach worked late into the night. The notes in front of him sang. Little did he know that he was preparing to make history. This is the untold story of the man whom many consider the greatest composer who ever lived, the story of Bach's love for his family, his battles with fools and his passion for God.
Bach's Passion transports you into the world of 18th century Europe. It places you at the scene of the creation of musical masterpieces. It inspires you with the assurance that perseverance will be rewarded "



Harmonia Mundi
http://www.harmoniamundi.com/
The Harmonia Mundi Bach Edition brings together some of the world's finest Bach interpreters in some of the world's most highly acclaimed Bach recordings. For over 40 years, the music of Bach has played a pivotal role in Harmonia Mundi's catalog. From the pioneering organ recordings of Lionel Rogg to the cutting-edge scholarship of Andrew Manze, Harmonia Mundi artists have always remained at the forefront of Bach interpretation. Possibly the series' most compelling volumes are those led by conductor Philippe Herreweghe. who is widely considered to be among of the finest living interpreters of the music of J.S. Bach.



BACH.Bogen, Curved Bows for String Instruments, Rundbögen für Streichinstrumente
http://pro.wanadoo.fr/bach.bogen/
The BACH.Bogen enables the string player to play on one, two, three and four strings simultaneously and to change flexibly between these combinations. Its high arch allows polyphonous playing and a lever mechanism effects the tension and release of the bow's hairs.



ESS.A.Y Recordings Home Page
http://www.essaycd.com/
ESS.A.Y is pleased to add a host of new releases to its catalog of treasures. Look through our web site and our catalog and let us know how you like the ESS.A.Y Recordings you listen to.



Audun Kayser - Pianist ( Goldberg Variations )
http://www.hf.uib.no/i/griaka/ansatte/aka/default.html
Audun Kayser has made numerous recording, including Halfdan Kjerulf's complete piano music and the Goldberg Variations. His CD with the Grieg piano concerto with the Bergen Philharmonic Orchestra has got excellent reviews and is with far over 100.000 sold copies the best-selling classical record ever in Norway.



Abram Bezuijen - concert organist ( The Goldberg Variations for Organ )
http://home.sol.no/~bezuijen/
"Abram Bezuijen (1966) studied organ at the Rotterdam Conservatory with Arie J. Keijzer, and piano with Frans van Hoek. In 1990 he earned the diploma for Music Pedagogy and in 1991 that for Performing Musician (organ). ... Abram Bezuijen plays concerts in Norway, the Netherlands and Germany and has made various CD and radio recordings."



Hänssler CLASSIC
http://www.haenssler.de/classic/
The complete recording of the music by Johann Sebastian Bach on 170 CDs. A rare event in the history of records and recordings: hänssler CLASSIC is proud to present the complete works of Johann Sebastian Bach which will be published on 170 CDs with recordings just by hänssler Classic. The EDITION BACHAKADEMIE is a joint venture of hänssler classic and the Internationale Bachakademie Stuttgart. The EDITION BACHAKADEMIE will be completed by the Bach year 2000.



Erato Disques - Almost half a century of recording history
http://www.erato.com/
"For almost half a century Erato has been faithfully and imaginatively serving its public both with music by neglected composers and the mainstream repertory. When the Company was founded in 1953 there was very little Renaissance and Baroque music to be found in the catalogues of the recently developed long-playing record. This was to be the area in which Erato was first to make its mark and which subsequently established its fine and enduring reputation. Nowadays, when music from so many centuries and different countries is accessible through the medium of the compact disc, it is easy to forget how different the situation was in those far-off days. One of the chief aims of the Erato pioneers founder Philippe Loury and A&R director Michel Garcin was to bring to life once more the early and Baroque music of their native France and to make it available to as wide an audience as possible."



Primary Logic - Bach by Two
http://www.primarylogic.com/
"We've long known that music has some deeply moving properties. We are just beginning to learn how deeply moving music really is. We are beginning to learn that in the very young, music can reach into the web of thought itself and enhance higher brain function.
We have selected 21 Beautiful logical little gems from Anna Magdalena's Notebooks I & II, written and compiled by the master himself in part for his own children's early exploration of the harmonic system he helped popularize, and recorded them twice. Once in an up-tempo fashion for active play and again as lullabies for quiet time. The benefits of such an arrangement we believe are obvious."



Cello Essays by Paul Scott
http://home.earthlink.net/~unisons/
"Site supports Paul's CD 'ESSAYS'. Samples of pieces, including Cello Suite #1, Anna Magdelana manuscript, ethnomusicological point of view. Other pieces deconstruct the Suite, and are improvisations based on interacting world high art traditions. Notes on the pieces purchase info and short Bio included."



Boston Skyline Records
http://www.bostonskylinerecords.com/
"Founded in 1991, our original goal: to issue wonderful music in the following categories: Classical, Jazz, Children's, Oldies, and World Music. In 1993 we initiated our From the Vault series of great re-issues. Our goals for this series are twofold: first, to make available fine albums of the 1950s, '60s and '70s that were both genuinely beloved and acclaimed as milestones. Second, to demonstrate the extraordinary sound quality captured on the best Masters of the period, quality which even the finest pressings could only partially convey." - Check out their re-releases of classic Bach recordings!



Lyrichord Discs - Early Music Wing
http://www.lyrichord.com/early/
"... here is a recorded series that will present all the major keyboard works of J.S. Bach in virtuosic performances on the clavichord, using superb reproductions by Ronald Haas of period instruments. The player is Richard Troeger, noted clavichordist, harpsichordist, and fortepianist. Vol. 1 of the series, just released, is a 2-CD set ( priced as a single CD! ) presenting the 6 Partitas in their clavichord debut, revealing new clarity, brilliance, nuances, and colors. Richard Troeger is a keyboard master whose Bach interpretations are among the finest ever recorded." - Ordering information is available at the Lyrichord web site.



Channel Classics
http://www.channelclassics.com/
A label that specializes in Classical recordings by such notable Bach performers as Anner Bylsma, Andrew Manze, Peter Wispelwey, and others. Many sound samples available online!



Goldberg Variations Maniacs
http://www.asahi-net.or.jp/~pg6y-skt/goldberg/goldberg.html
A site dedicated to Bach's Goldberg Variations. Includes a huge listing of Goldberg Variations recordings and links to other sources of information on Bach and the Goldberg Variations.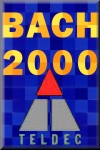 BACH 2000 - The Complete Works of Johann Sebastian Bach on TELDEC
http://www.BACH2000.com/
TELDEC will be the first record company to release the complete works of Johann Sebastian Bach in a uniformly packaged edition of roughly 150 CDs.
BACH 2000 will be launched worldwide on 28 July 1999 and be available from the very beginning of celebrations to mark the 250th anniversary of the composer's death in 1750.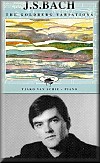 Tjako van Schie's Home Page / The Goldberg Variations
http://users.castel.nl/~schic02/
Tjako van Schie is a talented pianist from the Netherlands. He has recorded a well-played and tastefully interpreted CD of the Goldberg Variations on the Piano which is currently available at http://www.cddiscovery.com.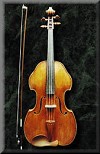 Scott Slapin - The Six Sonatas and Partitas for Solo Violin transcribed for Viola
http://www.scottslapin.com/
'The Stewart Society for the Recorded Sound is pleased to announce the release of J. S. Bach's Sonatas and Partitas for Violin (BWV 1001-1006) and the Unaccompanied Partita for Flute (BWV 1013) performed on the viola by Scott Slapin.
This two-disc set is the first complete recording of these works on the viola and undoubtedly a milestone in the history of the viola as a solo instrument.'



The Bach Cello Suites On Trumpet by David Cooper
http://www.execpc.com/~bluemoun/jbach.html
"I have also made every effort to maintain the integrity of the Bach Cello Suites when I recorded them on the trumpet. I have pursued a warmer, 'woodier' tone by recording fairly close-miked and with a softer, more relaxed volume. I also tried to model the trumpet sound after the cello with regard to articulation, phrasing, vibrato and ornamentation. "
Also check out http://www.execpc.com/~bluemoun/jsbach.html at Blue Mounds Productions.



Bach - The Fencing Master
http://www.ponticello.com/bylsma/
The famous Dutch cellist Anner Bylsma has written the long expected book about the Bach Cello Suites. Now, it is published. Its title is "Bach, The Fencing Master or reading aloud from the first three cello suites". The books brings new life into the discussion about how to perform these suites. Whoever reads it gets really enthusiastic about it. Mr. Bylsma's knowledge, sense of humor and entirely new view on the suites are compelling.



Ernesto Tamayo Plays Bach
http://Ernesto.Tamayo.com/
"It is always a joy to hear familiar Bach works transcribed for guitar. These works for violin and flute are familiar to all of us. But Ernesto gives us much more, he puts a lot of himself into his interpretation. He is both technically skilled and exceptionally expressive." - Jan Hanford - the J.S. Bach Home Page



Annette Bartholdy
http://www.access.ch/private-users/abartholdy/welcome.html
A talented young Violist whose playing is as beautiful as she is. :-) Check out her CD of Bach's 2nd Suite for Solo Cello played on the Viola! It also includes the Arpeggione Sonata by Franz Schubert and the Cadenza for Solo Viola by Krzystof Penderecki.



Linn Records
http://www.linn.co.uk/lr/lr_main.html
Featuring Nigel North's Bach on the Lute series of Solo Violin and Solo Cello transcriptions. - 'Linn Records represents some of the most prestigious artists in the music world. Our catalogue covers a wide repertoire, from early music through to rock 'n' roll. The superb performances captured on the Linn label have won worldwide critical acclaim for artistic merit and recording quality.'



Raven Compact Discs
http://www.tneorg.com/raven/
New J. S. Bach - Only Recording of Unpublished Organ Works
'The first and only recording of 21 organ chorales very likely to be by J. S. Bach, including his only work for trumpet and organ, contained in the BWV since 1950 (and in Appendix II since 1990) yet to be published for the first time in late 1998 or early 1999 by Breitkopf in an edition by Stephen Rapp, the organist on this CD, and Douglas Myers, the Trumpeter. 1995 Richards, Fowkes & Co. organ, St. John's Lutheran Church, Stamford, Connecticut.'



Organ Music by Rafal Nowak
http://www.organmusic-rafalnowak.inet.pl/
'Baroque Masters' - description of the CD recorded by Rafal Nowak - including mostly J.S.Bach and also N. Bruhns.



Jozsef Eötvös - Bach's Goldberg Variations Played on the Guitar
http://www.spinnst.co.at/Gitarre/Eoetvoes/index.html
'Joszef Eötvös may have produced one of the finest major transcription for the guitar of the second half of the century. His variations are well crafted for a solo guitar, and stands up well against the original Bach manuscript. One cannot help feeling that the result is another faithful work of art, something that would have left a smile on Bach's face!' - Michael Stitt - Bach Plucked



Calcante Recordings, Ltd
http://www.calcante.com/
'... it is the mission of Calcante Recordings, Ltd. to record in the digital domain as many significant organs and gifted young organists hitherto relatively unrecorded.'



Well-Tempered Productions / Classical Music Online
http://www.welltempered.com
'Classical Music Online is the premiere online resource dedicated exclusively to classical music.' Also the home of Club Lara!



Michael J. Miles and the Magic Banjo - American Bach
http://homepage.interaccess.com/~banjo/banjo.html
'Michael J. Miles was voted by Banjo Newsletter Readers as one of the "top ten clawhammer banjo players in America." ... His new recording American BACH, featuring Miles transcriptions for banjo of JS Bach's cello suites and his own composition, Suite for the Americas, was released in September, 1997.'



Kevin Ferguson/Strad to Strat - Bach & Paganini on the Electric Guitar
http://www.debone.com/strdstrt.html
'This is the latest CD by electric guitarist, Kevin Ferguson and has been in the Top Selling List of Locals Only Records since it was released.'



Bach Plucked - Bach on the Lute & Guitar
http://www.ozemail.com.au/~bachlogc/plucked.htm
'This site is devoted to the playing of the music of Johann Sebastian Bach and his contemporaries including S L Weiss played on the lute and guitar.'



ORPHEON - Museum of Historical Musical Instruments
http://www.orpheon.org/
'This museum offers visitors the unique opportunity to experience visually and acoustically some very fine instruments from the Renaissance, Baroque and Classical Periods. The displays will subserve primarily didactic purposes, at once embedding the instruments in the context of social history and the fine arts, as well as emphasizing the role these instruments can assume in the legitimate interpretation of music respecting its inherent aesthetic principles.'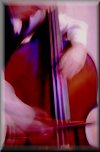 Bernat on Bach - Six Suites for Double Bass
http://www.esinet.net/bernat/
'Recently featured on National Public Radio's Morning Edition broadcast throughout the U.S., double bassist Mark Bernat and his recording of Bach's Six Suites have generated considerable interest in the world of classical music. Performed by cellists for many years, these major works have become important additions to the double bass repertoire. For double bassists, the recording supplements Mr. Bernat's transcription of the Suites published by International Music Company, widely regarded as the definitive edition among double bassists. For a more general audience, this recording provides a refreshing perspective on Bach's music, enhanced by the depth and richness of Mr. Bernat's performance. The first of its kind, this landmark recording is destined to become a classic among double bassists and Bach enthusiasts alike.'



Bunyan Bullard Music
http://www.bullardintl.com/music/index.html
'... specializing in performance, composition, transcriptions, and recording of classical banjo music with works by Bach, Handel, Couperin, Purcell, and Telemann. Check out John Bullard's CD of Bach transcriptions for the Banjo.'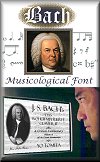 Dr Yo Tomita, School of Music, Queen's University
http://www.music.qub.ac.uk/~tomita/index.html
This site features a wealth of information and resources related to Bach including a comprehensive Bach Bibliography, Source Studies of the Well-Tempered Clavier Book II and high quality MIDI files. This site also features the 'Bach' Musicological Font, a high quality font face with additional music symbols that blend seamlessly with the text. There is also information about Yo's publications including J. S. Bach's `Das Wohltemperierte Clavier II': A Critical Commentary, 3 vols. and many online essays.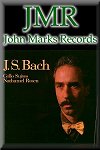 John Marks Records
http://www.jmrcds.com/
'I started John Marks Records because I passionately love classical music, especially music for stringed instruments, and I passionately love great recorded sound. Our corporate goals are: to enrich a lot of peoples' lives with beauty and truth; to help our friends' performing careers, and to earn a decent living doing so.'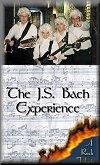 The J.S. Bach Experience
http://www.jsbach.net
'Throughout the years, we've seen our share of jazz and synthesized tributes to Johann Sebastian, but who will finally walk into the spotlight to release the tension that has been building for the 'Rock' Bach audience?? Ladies and Gentlemen, the waiting period is over. May I present to you: THE J.S. BACH EXPERIENCE Supercharged with four of L.A.'s most incredible shred-meisters, the J.S.Bach Experience offers a respectful, in-depth tribute to one of history's greatest musical figures.'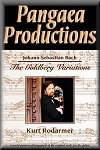 Pangaea Productions / Kurt Rodarmer
http://www.ppr.com
This site features information and audio clips from Kurt Rodarmer's amazing recording of the Goldberg Variations on the Classical Guitar. 'Pangaea Productions of Santa Clara, California is an audio production company. Our web site features recordings by Kurt Rodarmer and Carlos Vazquez, and the intent is to showcase important figures in the musical world past and present.'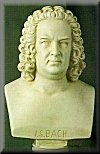 Orlandi Statuary featuring J.S. Bach busts
http://www.statue.com/Cat-Buscom.html
'Orlandi has been crafting fine Statuary in the United States since 1911. We are now the fourth generation continuing an ageless craft. Enjoy the places you explore with Orlandi.'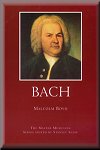 Schirmer Books: Bach (Master Musicians Series)
http://w3.mlr.com/mlr/schirmer/bach.htm
'In this highly acclaimed study, biographical chapters alternate with commentary on the works, demonstrating how the circumstances of Bach's life helped to shape the music he wrote at various periods. Page also provides access to the extensive Schirmer Books website detailing our publications on classical music.'


Dave's J.S. Bach Page
http://www.jsbach.net/
Original MIDI Files, Images, RealAudio Files, Recommended Recordings, a Bach Works Catalog, Links, and More



Bach Central Station
http://www.jsbach.net/bcs/
'A Directory of J.S. Bach Resources on the Internet'



The J.S. Bach Home Page
http://www.jsbach.org
'The complete Johann Sebastian Bach. An extensive biography, tour of Bach's life in Germany, catalog of his works, bibliography, recommended recordings, and other Bach resources on the web. This award-winning site is maintained by Jan Hanford in North Amercia and Jan Koster in Europe.'



J.S. Bach Archive and Bibliography
http://www.let.rug.nl/Linguistics/diversen/bach/intro.html
'This Bach Archive and the J.S. Bach Bibliography are complementary to the Bach Home Page created by Jan Hanford. Jan's pages and those presented here can be seen as a joint project set up to promote world-wide web interest in and knowledge about one of the greatest achievements of western civilization of all times, namely the musical oeuvre of Johann Sebastian Bach.'



The Theme Fugue Contest - a Tribute to J.S. Bach
http://users.castel.nl/~schic02/fuguecontest.htm
Do you like to write music? Here is the big challenge for you!
Your job is it to write a fugue on this theme:


The idea is to let as many people as possible write a fugue on this theme in any way they like! In this way we want to establish a tribute to J.S. Bach and his marvellous "Die Kunst der Fuge".



BWV Bach MIDI
http://members.xoom.com/bachmidi/bachmidi.html
Probably the largest collection of Bach MIDI files on the web, this site is organized using the Bach BWV catalog.



Club JSB
http://www.pennuto.com/music/jsb_ornm.htm
'Dedicated to the music of J.S. Bach and other great composers and performers'
Includes: On J.S. Bach's Fantasy & Fugue, BWV 906, J.S. Bach's Ornament Table, A Tribute to Carl Philipp Emanuel Bach, Glenn Gould and the Electronic Future



The Canons and Fugues of J. S. Bach
http://jan.ucc.nau.edu/~tas3/bachindex.html
Canons & Fugues contains a theory of canonic and fugal processes linked to examples of analyzed canons and fugues by J. S. Bach. Canons include those of the Goldberg Variations and Addendum, Musical Offering, Art of Fugue, Orgelbüchlein, Vom Himmel hoch, Clavier-Übung III, Honorific works and concludes with an essay "Why Did Bach Write Canons?" Fugues include the Art of Fugue, portions of the Well Tempered Clavier, and conclude with directions on how to Analyze a Fugue. The site also contains extensive biography and history including Bach's Education & Career, the Bach Family, the Baroque Ideal, Bach's Contemporaries, and an essay on the importance of Bach's work in contemporary art and criticism "Not Bach, but Meer."



Bach: the Baroque, and Beyond
http://jan.ucc.nau.edu/~tas3/bbbindex.html
'Bach: the Baroque and Beyond" is a graduate seminar in music theory and analysis that Northern Arizona University is delivering via the World-Wide Web this fall. The course explores themes which emerge in the 18th century, reach heights of tonal complexity in the music of J. S. Bach, and have continued to inspire and inform composers into the 19th and 20th centuries. The purpose of the seminar is to illustrate how musical structure and style in the western classical tradition draw from a continuum of techniques composers have sought consciously to exploit. Many of these techniques originated in the baroque with pedagogies transmtting them to musicians of the last two centuries having consistently used Bach as model.'



Alexandre H. Hohmann's Bach Page
http://www.voicenet.com/~hohmann/bach/
'These pages are dedicated to the music and life of Johann Sebastian Bach (1685-1750), perhaps the greatest genius in Western music. ... These pages contain pictures of Bach and of some of the many places in which he worked and lived, the texts (with English translation) of a few of his vocal works, documents and letters and, soon, a chronology of his life and a list of references.'



Teri Noel Towe's Johann Sebastian Bach Pages
http://www.rainbowflag.com/homepage/teritowe/jsbindex.html
Portraits, Places Familiar to Sebastian Bach, Pipe Organs Played by Sebastian Bach, Rebuilding the Frauenkirche in Dresden, Sebastian Bach's Handwriting, Some Early Printed Editions, Recommended Recordings



Johann Sebastian Bach - Frequently Asked Questions ( FAQ )
http://www.bachfaq.org/
'This site endeavors to answer oft-asked and oft-heard questions about Johann Sebastian Bach (1685-1750) and his work, explain basic facts and concepts about his music, its forms, techniques, context, etc., shed light on common misunderstandings, and provide pointers to further information on and off the web. This FAQ is directed largely at those unfamiliar or only somewhat familiar with Bach and his work, whether otherwise knowledgeable about so-called "classical music" or not; it is not intended to be a comprehensive, encyclopaedic, or scholarly resource (although we provide pointers to more complete Bach resources).'



The J.S. Bach newsgroup 'alt.music.j-s-bach'
news:alt.music.j-s-bach
A newsgroup dedicated to the discussion of J.S. Bach and his music.
Note: you must have Newsgroup software properly configured and your ISP must carry alt.music.j-s-bach. If you cannot access alt.music.j-s-bach through these means, you can access it via DejaNews at http://www.dejanews.com.



The Classical MIDI Archives - J.S. Bach
http://www.prs.net/bach.html
The Bach section of the most extensive collection of classical MIDI files ( over 700 Bach files! ).



Simon Crouch's Home Page
http://freespace.virginnet.co.uk/simon.crouch/FrontDoor.htm
This is Simon Crouch's home page, mostly devoted to J. S. Bach. Links from here to my cantata pages and to my Bach Books page.



John Sankey - Harpsichordist to the Internet
http://www.geocities.com/Vienna/Studio/1714/
First-rate MIDI sequences of works by Bach, Domenico Scarlatti, and William Byrd.



Ton Koopman Official Website
http://www.tonkoopman.nl/
Ton Koopman and his Amsterdam Baroque Orchestra & Choir. Background-information, tour- and recordingscedule, biography



Lara St. John's Home Page
http://www.larastjohn.com
Home page of the lovely Lara St. John who recorded a remarkable CD of the 2nd Partita and 3rd Sonata for Solo Violin. A great site with audio clips.



The Official Glenn Gould Web Site
http://www.glenngould.com/
An excellent Gould site maintained by Sony. Has a discography, audio files, links, and more.



The Flying Inkpot: Classical Music Reviews
http://inkpot.com/classical/
'The Flying Inkpot is a mobile, thought-propelled recepticle of rambling reviews and belaboured essays on music, theatre, film, poetry and other ink-worthy things. The Inkpot's flights into Classical Music has inspired reviews of CDs, concerts, books and other tasty fantasies. This fluttering pot of hypertext arrives from the dreamscapes of its writers once every two weeks, and frequent flyers are often offered the best (and worst) of the Inkpot's musical notes and splotches.'



Bach: A small contribution to his web presence
http://mitglied.tripod.de/RobKruijt/bachjs/bachjs00.htm
On this web-site, some less known illustrations of stations in the life and work of Sebastian Bach are provided.



Musique & Musiciens ( Catalogue BWV )
http://infopuq.uquebec.ca/~uss1010/catal/bacjs/bacjs.html
Catalogue (in French) of all vocal and instrumental works by J.S. Bach with alphabetical indexes.



Texts of the Bach Cantatas
http://uofapsy.psych.ualberta.ca/bach.html
Texts of all Bach Cantatas (in German, Translations to come)